European Smart Cities: Copenhagen
November 23, 2016.
When it comes to Smart Cities, Europe is a place where the whole world can learn something new. For this reason, every week we will present one European city.
The fact is that at the very top of Smart Cities by those European. Very important aspect of Smart City concept is ecological awareness and below are 10 ''green'' cities in Europe (according to: https://goo.gl/ynTdNg).
1. Copenhagen
2. Amsterdam
3. Stockholm
4. Vancouver
5. London
6. Berlin
7. New York
8. Singapore
9. Helsinki
10. Oslo
First up is COPENHAGEN
Copenhagen is situated on the eastern coast of the island of Zealand and partly on the island of Amager. The capital of Denmark, and the main trading port with ferry connections to Sweden, Norway, Germany, Poland and Great Britain.
2014 Copenhagen is declared a leading European green city, which is not surprising if we consider all the green areas, but also the care that is invested to safeguard the environment.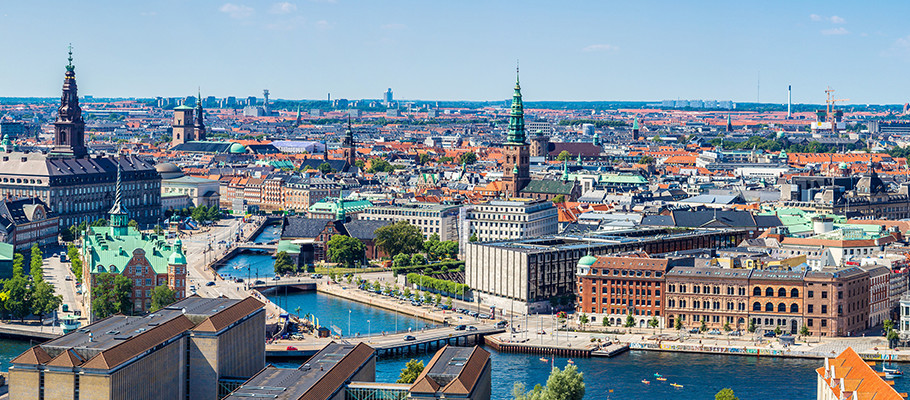 Just the fact that 71% of all hotels there has official environmental certification, a daily additional efforts are being made to not only Copenhagen, but the entire Denmark became even "greener".
Every year Copenhagen brings plan of greening the city, such as the increase in the number of small parks, planting new trees, as well as improving existing parks to its visitors so they can feel more comfortable. Also, Copenhagen is working on plans for changes in the energy sector, particular in the reduction of CO2 emissions.
Interesting is that every third resident (and even more) who are working or studying in Copenhagen use the bicycle as their means of transport, and every day their number is increasing. Using the example of Copenhagen, it is clear what is meant by: "Think globally, act locally". Combined forces and the city, but also its people every day are working to improve life in the city.
Of course they use smart solutions such as:
- Rejseplanen (public transport planning and costs calculation)
- EasyPark (for finding parking in the city)
- Trafikinfo (traffic news)
The specified smart solutions, are some of the most used, and it is important to point out that it still exists.
What is important is to continue to encourage growth in the number of green cities, cause this trend has spread not only throughout Europe, but also worldwide. Copenhagen with their example shows what can be done, and now it's our turn.
What to do to make your city greener? CityHub will give you the answer!